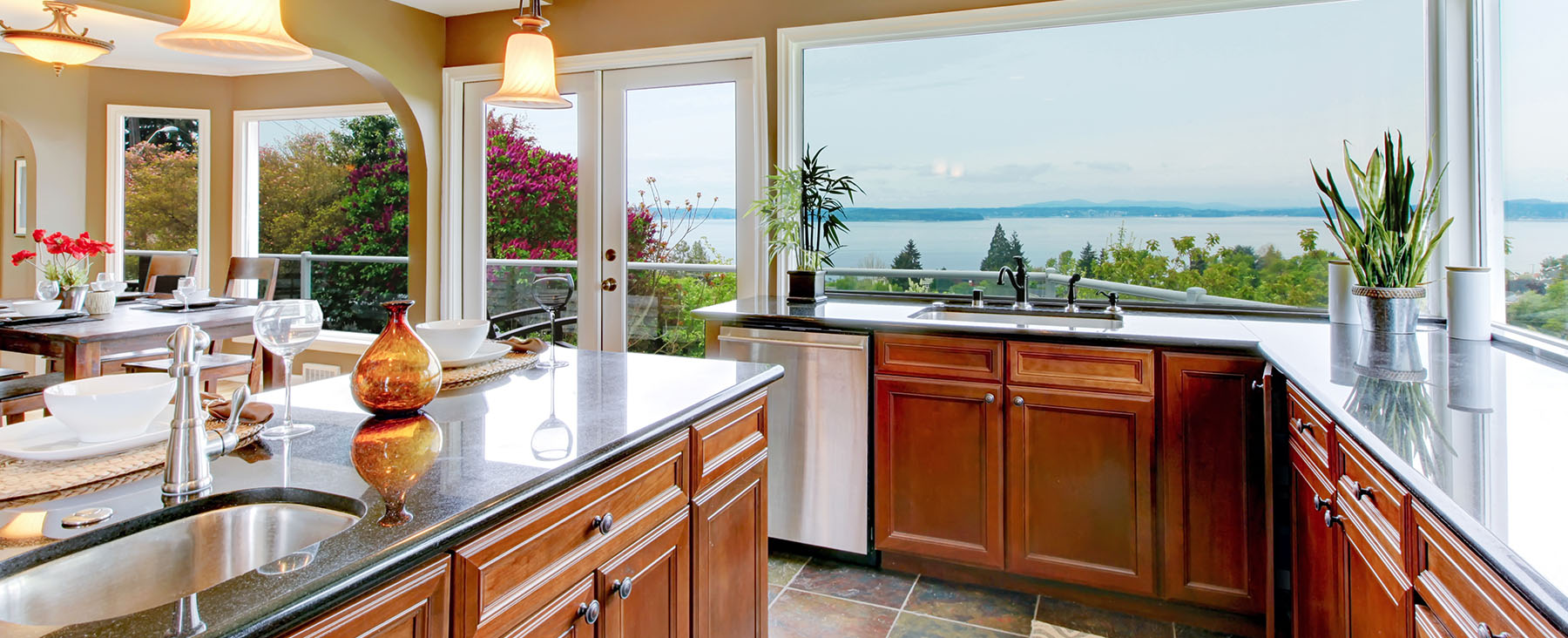 For anyone who loves to cook and eat, the kitchen is the cornerstone of the home. But a kitchen doesn't always work the way you need it to, especially if it reminds you of your college dorm kitchen. From Chester County Additions Company to you—here are a few signs that your kitchen needs a proper renovation.
There are always too many cooks in the kitchen.
If you can't sneak something out of the fridge without interrupting the cook in your kitchen, chances are that your kitchen is too small or has a poor layout. A quality kitchen has enough space for at least two people to cook or prepare food without bumping elbows, and certainly enough standing room for two cooks to work together on a cooking project. Make the kitchen available to who needs it, when they need it, and make some necessary additions to your kitchen.
Cooking seems more stressful than anything.
Cooking can feel like an inconvenience, especially for those who have busy schedules. But if you love cooking and dread your kitchen, then it might be time to get your kitchen to work for you and not against you.
A great kitchen utilizes a triangle layout, with the fridge, sink, and stove as the three points of an approximate equilateral triangle. This allows you to move smoothly between the three most used appliances in your kitchen with ease, which makes cooking stress-free and less time consuming—so you worry less about the kitchen and more about your culinary creations.
You're looking to add value to your home.
According to real estate experts, a kitchen renovation is the number one way to add value to your home. So, if you're looking to invest in your home, your kitchen should be the place to start. A quality, kitchen renovation with top-notch materials and appliances will last for decades, will help you resell your home if necessary, and will improve your quality of life while you live in your home.
You want to improve your cooking dramatically.
A cook is only as good as his or her kitchen, so your kitchen could be holding you back from taking your culinary skills to a new level. To be a successful cook, you need a comfortable space that will get you excited to cook, and enough technology to make sure your creations come out just right. Don't just think a new kitchen adds value to your home—it adds value to your cooking experiences, too.
You can't fit another can in your cabinets.
With a small kitchen, it is often very difficult to keep all your cans, spices, and kitchen appliances in order. If you're stuffing your cabinets to the brim with foodstuffs, a kitchen renovation could provide you with much-needed cabinet space—or even better, a pantry space. More kitchen storage means better home value, better organization, and a better kitchen experience. Do some research on the most modern advancements in kitchen storage, as cabinet makers and designers are finding fresh, clever ways to incorporate storage into the kitchen that could fit your lifestyle perfectly.
Your floors and counters look like they've seen better days.
Over the years, your old laminate kitchen counters and linoleum floors will be battered by perma-stains, dropped pans, knife scratches, and every other accident or daily occurrence of the kitchen. Perhaps it's time to update the look of your kitchen by putting in more durable and attractive kitchen flooring and tiling to freshen things up, and keep your kitchen looking good for the long-term.
Your kitchen sink isn't getting the job done.
There's nothing worse than dirty dishes piling up on the counter next your tiny, beat-up kitchen sink. This is a clear sign that your kitchen needs to be updated. A quality, classy sink with a deeper basin and a retractable wand faucet will make rinsing off dishes (and even the dog) a breeze, allowing you to focus less on dishes and more on what you eat off of them.
Your kitchen is an eyesore.
If the first thing your guests notice in your kitchen is the faux wood paneling on your cabinets or the dizzying pattern of your linoleum floor, it's clearly time to bring your kitchen into the 21st century. A dated, eyesore of a kitchen detracts from your home's value to buyers and yourself. If you spend more time in your kitchen than any other room in your home, you deserve to have a space that functions properly, is hooked up with the latest and greatest appliances, and shows off your sense of style. Don't wait to get what you deserve—start on your kitchen renovation.
That's where Chester County Additions Company can help. We're West Chester's experts on home additions and renovations of all kinds, especially in the kitchen. We understand how a new kitchen can help you be more productive, comfortable, and happy in your home, and we're dedicated to make that happen in a way that suits your style and your budget. Contact us today, and learn how Chester County Additions Company can lead you to kitchen bliss!